ZERO 8X
customers are viewing this product
Ships within 10-15 days
ZERO 8X Dual Wheel Drive Electric Scooter
The ZERO 8X electric scooter is everything the ZERO 10X is
: a powerful, dual suspension, dual drive scooter. Except, the Z8X is a shorter tire (solid tire) and more compact than the Z10X, making it the love child of the Z10X and Z8.
The front and rear suspension on the ZERO 8X shares the same system as the ZERO 10X, using a hybrid spring and hydraulic suspension system. If you liked the floating feel on the Z10X, you will feel the same floating suspension on the Z8X. The 8x 3.5 inch tires are honeycombed solid tires which does not require any air inflation (no risk of punctures) but achieves a nice comfortable bounce similar to air/pneumatic tires. Z8X is equipped with 2 front and 2 rear LED lights with under chassis lights, the ZERO 8X has a flood of lights that makes night riding safe and visible. The rigid foldable handlebars on the Z8X are a bulky departure from the Z10X. Unlike many other foldable handlebars on the market, the Z8X's handlebars have absolutely no free play and the 60cm length provides a stable comfortable handle grip.  The same double quick release folding mechanism on the Z10X was applied to the Z8X. This double clamp system gives the entire steering stem rigidity and strength.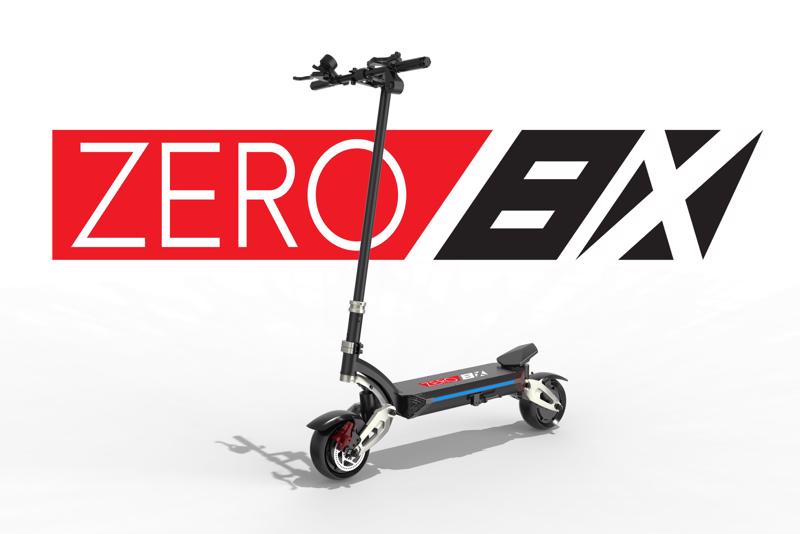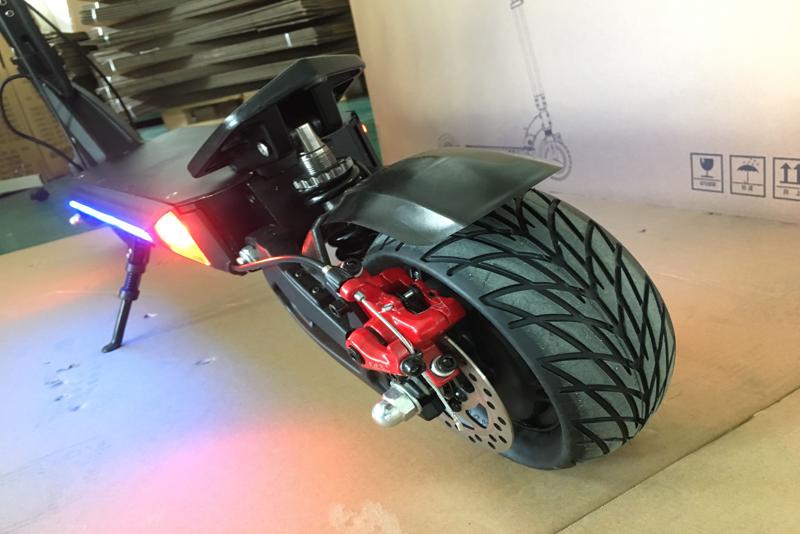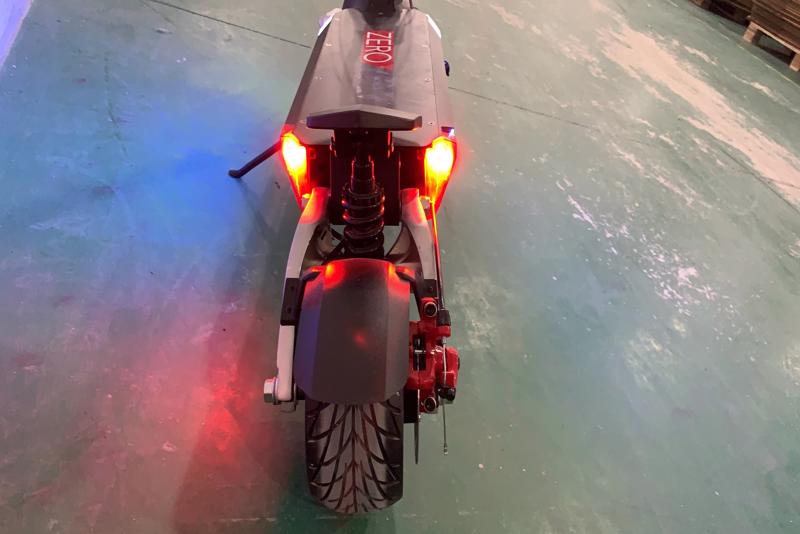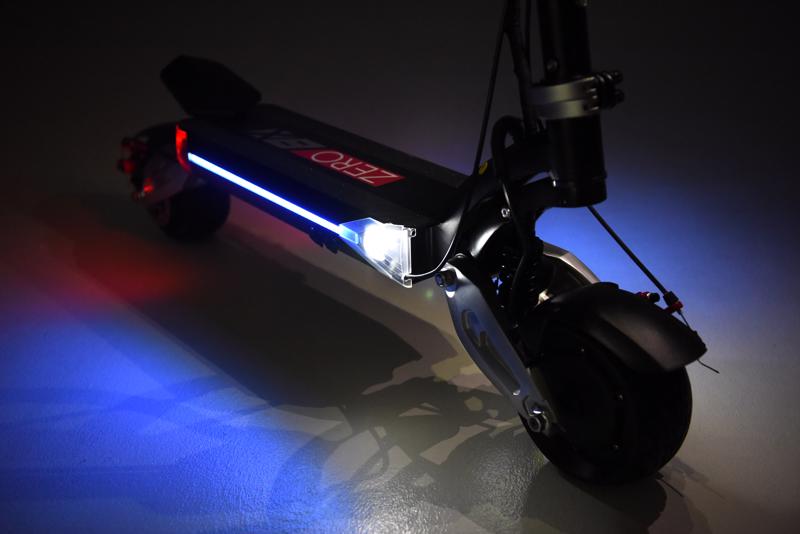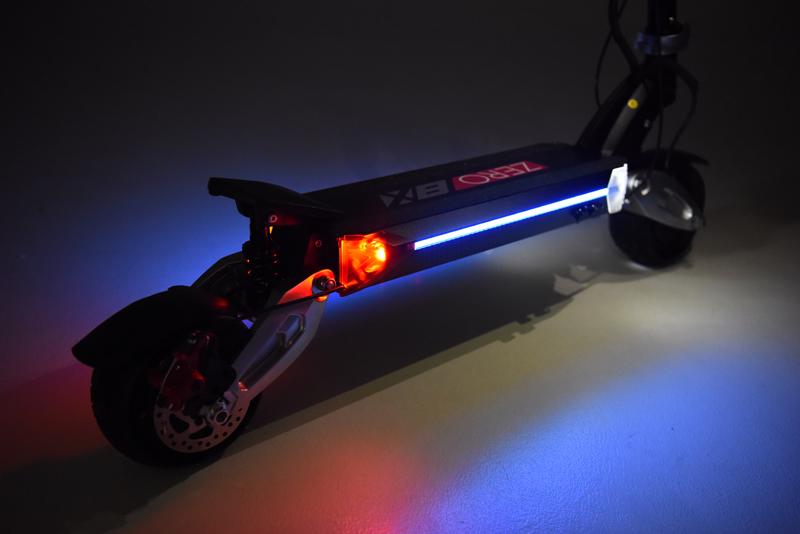 Close
Customer Login
If you are already registered, please log in.
Your cart is currently empty.
Shipping
Taxes and shipping fee will be calculated at checkout