Dualtron X2
customers are viewing this product
Ships within 10-15 days
Dualtron X2 - Dual Wheel Drive Electric Scooter
Looking for extreme machine?  Meet the Dualtron X2 (An ultimate upgrade: more powerful motor with 72V system, higher speed, longer post 50mm)
In effort to continually push the boundaries of what electric technology is capable of, MiniMotors has created the Dualtron X2.  This is the new powerhouse of our lineup.  With eXtreme 8,300 watt max BLDH hub motors, 13 inch ultra wide tires, 72V 42Ah battery pack with LG3500 cells, the Dualtron X2 is the new king of electric scooters!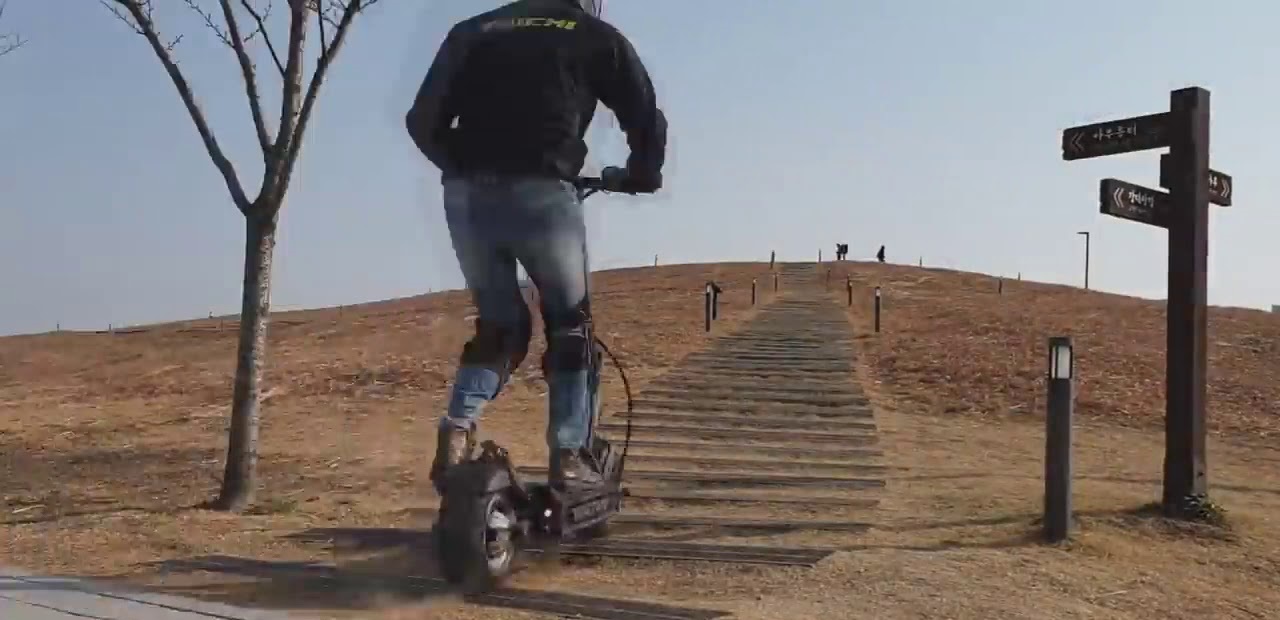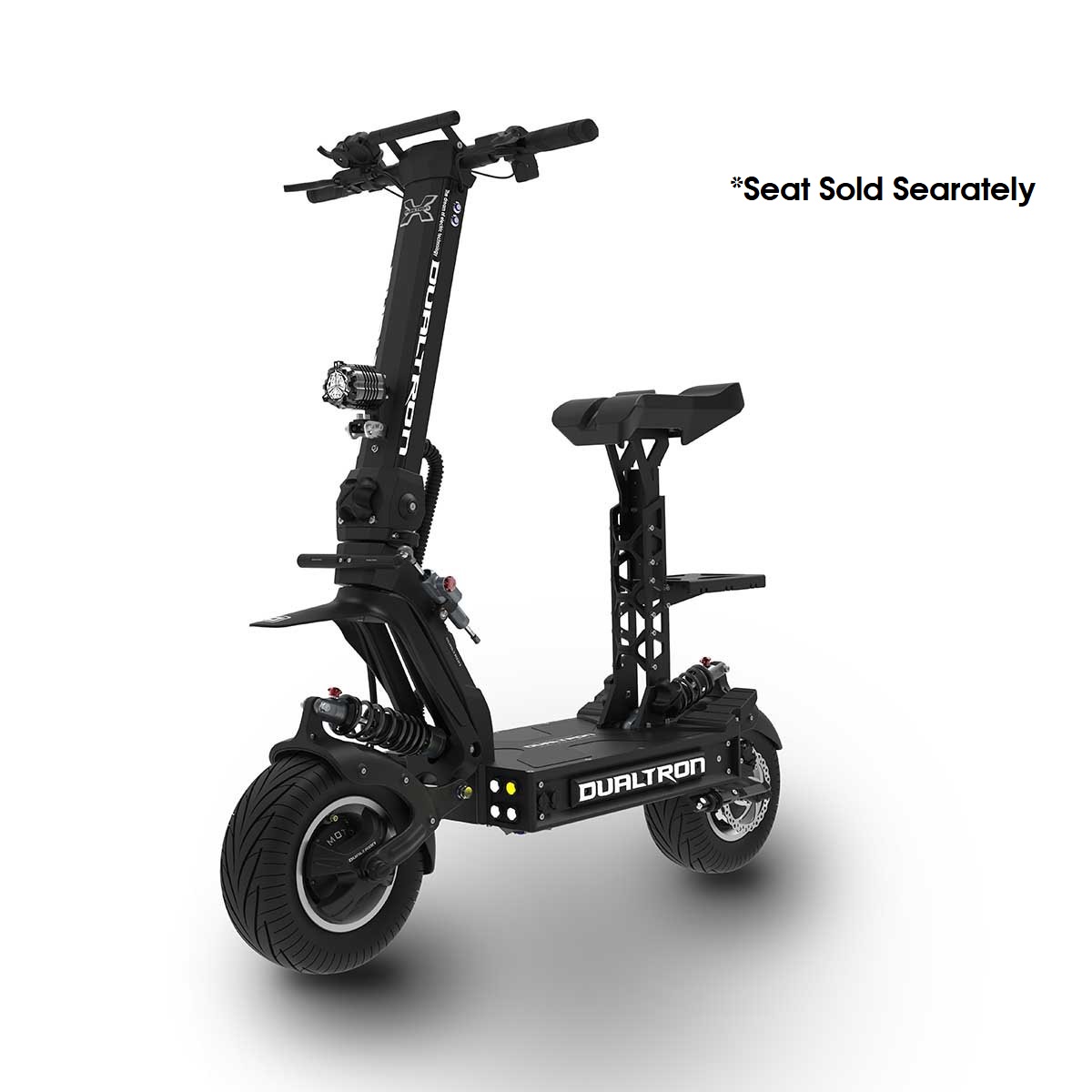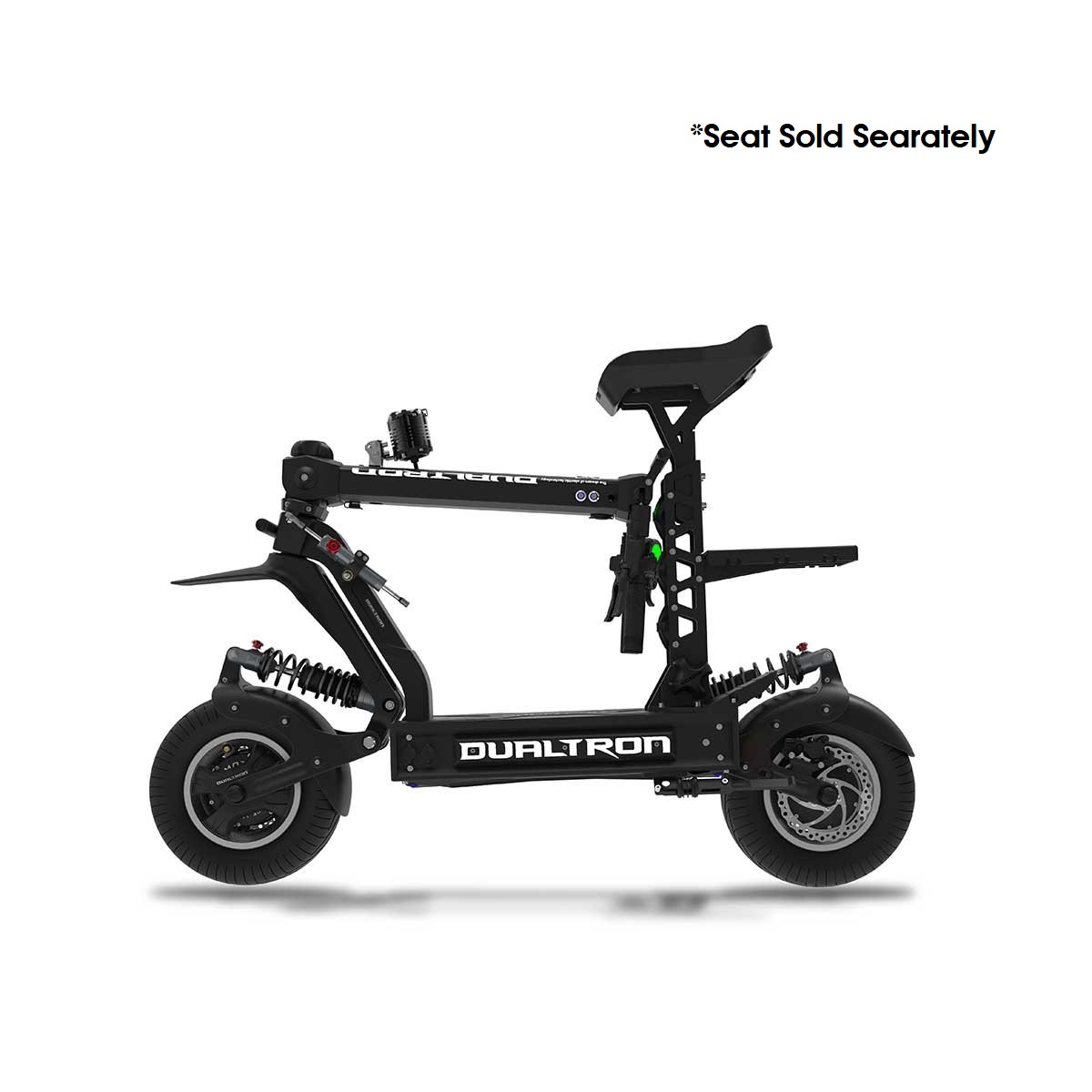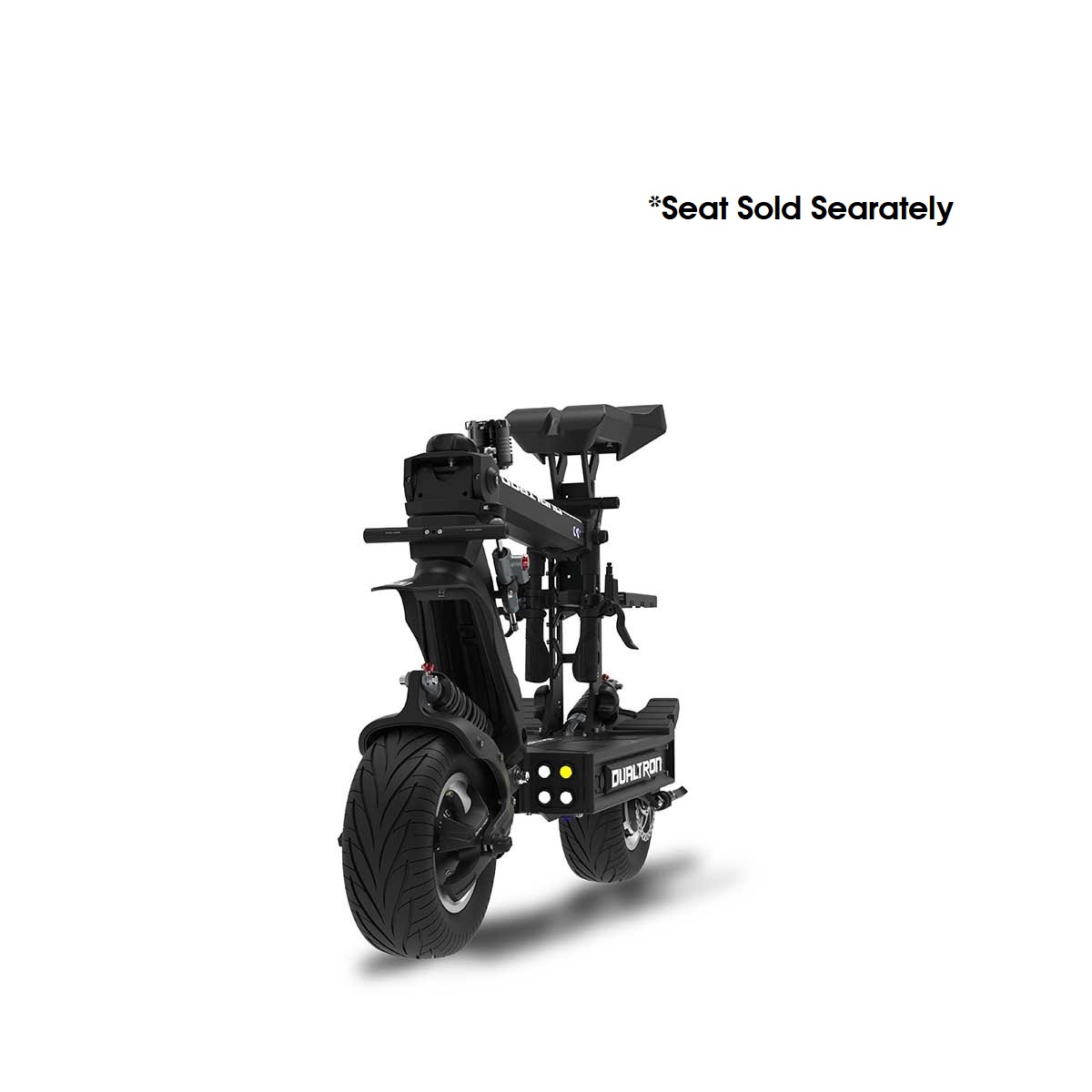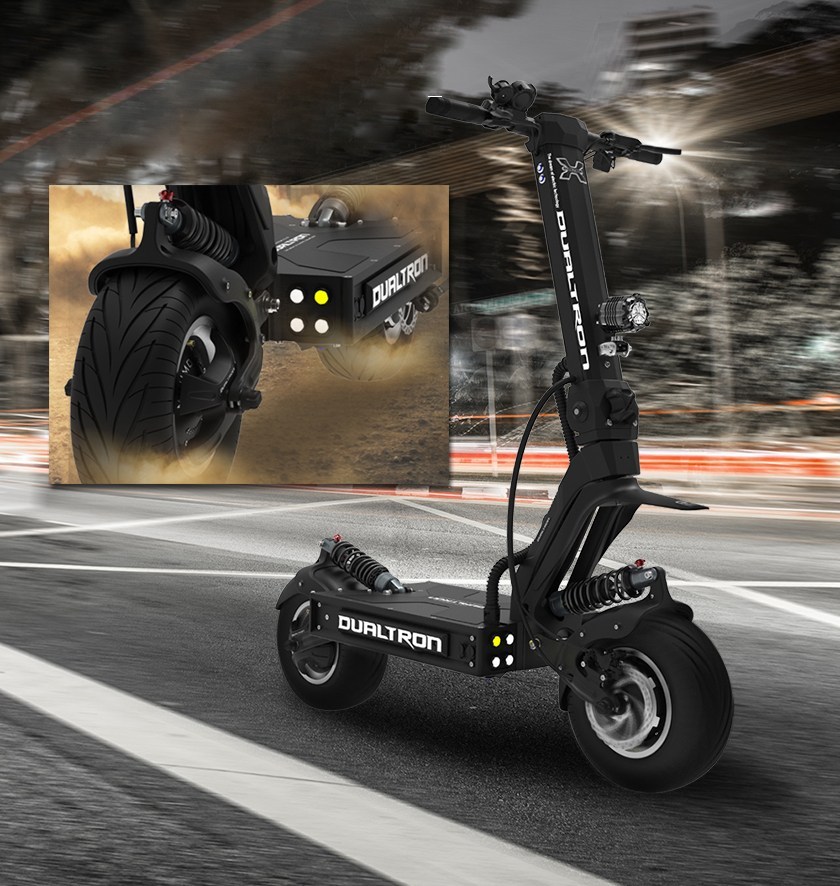 SPECIFICATIONS
Motor: MAX 8300 watt BLDC dual hub motor x 2
Battery: 72V  - 42Ah - 3024Wh - LG 3500 cells or Samsung SDI (Lithium Ion) or equivalent + 12V - 16Ah - 192Wh Sub Battery for Lighting
Charge time: ~28 hrs with standard 1.75 A charger, ~14 hrs with 2 standard 1.75A chargers, ~8+hrs with the quick 6.5A charger, ~6+hrs when combines 1 quick + 1 standard charger - (~3.5+hr for Sub Battery)
Max mileage: ~93 miles (150 kms) *mileage may vary depending on rider weight and road conditions
Max Speed: ~65 mph (~105 KM/H) *limited in the USA / Canada to 15 mph (24KM/H) via speed limiting wire to comply with DOT regulations and insurance requirements.  Tampering with the speed limiting wire is discouraged and may be unlawful.
Climbing Grade: 70% or 35 degrees depending on rider weight and state of charge
Braking System: Fully Hydraulic brakes with ABS standard and 160mm disks
Max Load: 330 lbs (150 Kgs)
Scooter Weight: 150 lbs (68 Kgs)
Tire: 13 inch  x 5" wide tubeless tire (Proper air pressure 45~50psi)
Unfolding size: 1305 x 632 x 1240mm Length x Width x Height
Folding size: 1305 x 350 x 780mm Length x Width x Height
LED Light Function: LED Front Lamp + Steering Tube LED Bar Luminous System + Deck side LED lamp, bottom mood lamp standard & Tail light, brake light standard
Instrument panel: Multifunction smart LCD instrument panel (Bettery level, TRIP, ODO, drive time, Speed display and mode change.)  Cruise / Electric brake / Auto save function / ABS function
Suspension: 19-speed hydraulic control for bike tuning
Product Material: Frame and Handle are aviation grade 6082-T6 aluminum alloy, the shaft is SCM440 steel, and plastic covers
Close
Customer Login
If you are already registered, please log in.
Your cart is currently empty.
Shipping
Taxes and shipping fee will be calculated at checkout